Income Qualified Floor Plans
Stadium Place participates in the King County Housing & Community Development affordable housing program to provide income- and rent-restricted apartments to those who qualify. The floor plans below represent the select homes at Stadium Place that are part of the program at the 70% average median income rent range for studios and two bedrooms.
These homes are available to low to moderate income households, with specific income requirements dependent on the size of the household and the number of bedrooms. These homes are open to all prospective residents that meet the property's rental screening criteria and are determined to be income eligible for the program.
Please contact the Leasing Office to learn more and apply!
By supporting mixed-income residential development in the urban centers, this program ensures affordability as the Seattle community grows.
*Rent concessions not applicable for income qualified homes
Studio 1 Bath Income Qualified - A03
Studio 1 Bath Income Qualified - A07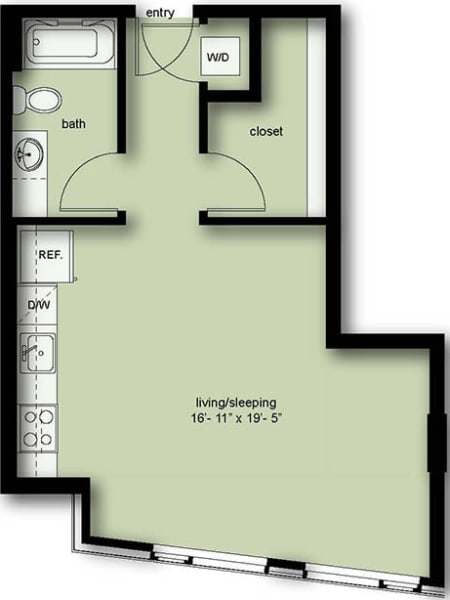 Studio 1 Bath Income Qualified - A08
Studio 1 Bath Income Qualified - A09
Studio 1 Bath Income Qualified - A12
2 Bed 2 Bath Income Qualified - C6
2 Bed 2 Bath Income Qualified - C7